Your manufacturer and supplier of assemblies and devices in Switzerland


Assembly | Test | Quality
electronical | electromechanical | mechanical
Are you looking for a competent manufacturer and reliable supplier of assemblies in Switzerland?

Benefit now from our many years of experience and economic mindset as a manufacturer and 1-tier OEM supplier of assemblies and systems.
Flexible 360° Assembly Services
We accompany your product from prototype, through ramp-up, to market success. For this purpose, we develop individual production systems and take responsibility for quality.
Assembly of components & devices
We assemble electronic, mechanical and electromechanical assemblies according to your specific product and quality requirements.

Testing & Quality Control
We test and adjust complex assemblies and electrostatic sensitive devices with permanently highest precision and reliability.

Our services at a glance

Our team of experienced system engineers, assembly experts and production technicians can seamlessly take your project from design to final assembly, assisting with raw material selection and procurement, as well as product design, optimization and development.
Assembly design

In close collaboration with you, we use structured methods as a framework for creative and at the same time pragmatic work.

3D-Printing & rapid Prototyping
We quickly transform concepts into digital prototypes and flexibly realize physical prototypes on our in-house 3D printing farm.
Operating equipment

We select and procure or develop and produce ourselves the suitable operating equipment, tools and assembly devices.
Why outsource final assembly at all?

Smooth value creation and supply chain processes are an important success factor in companies.
Outsourcing such processes and process chains to a specialized partner helps minimize the risk of an inefficient value chain, especially at a time when there is a shortage of skilled workers, which can seriously affect customer relationships and profitability.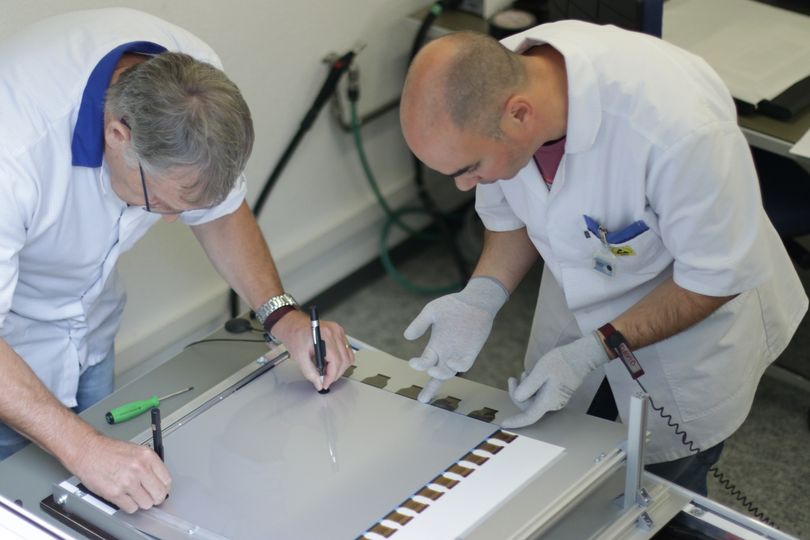 Assembly & testing of highly sensitive microelectronics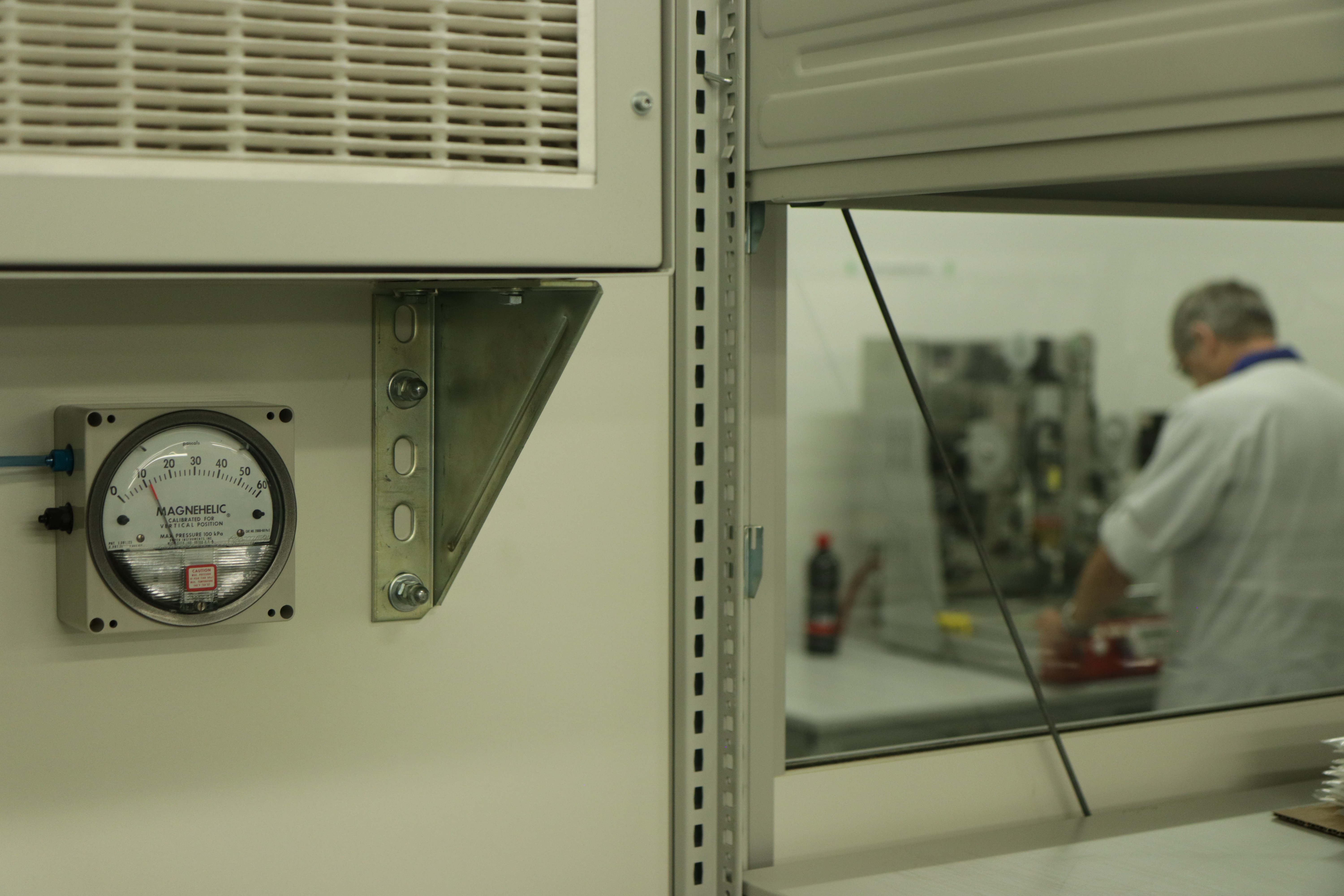 Electrostatic sensitive assemblies

Our core competencies include the assembly and testing of electrostatically sensitive components into assemblies and devices.
ACF-Heat Seal Bonding
Together with our production partner Getronic Engineering AG, CrossTEQ has co-developed a specific, semi-automatic ACF heat seal bonding process for the production of highly sensitive, large-area image sensor panels.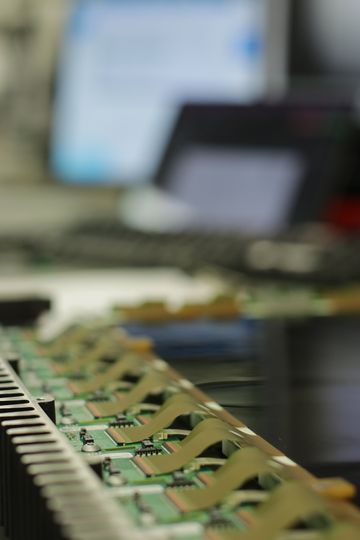 Function Testing
We systematically and reliably test the overall or partial function of each assembly or device. This includes both the final test after production of an assembly and the functional test after installation of the respective assembly in the finished device.
Burn-in Testing
By means of a rapid load test, we reliably determine the limit load of components, assemblies or complete devices under extreme conditions (e.g. high operating frequency, high current voltage, etc.) for 48 hours without interruption.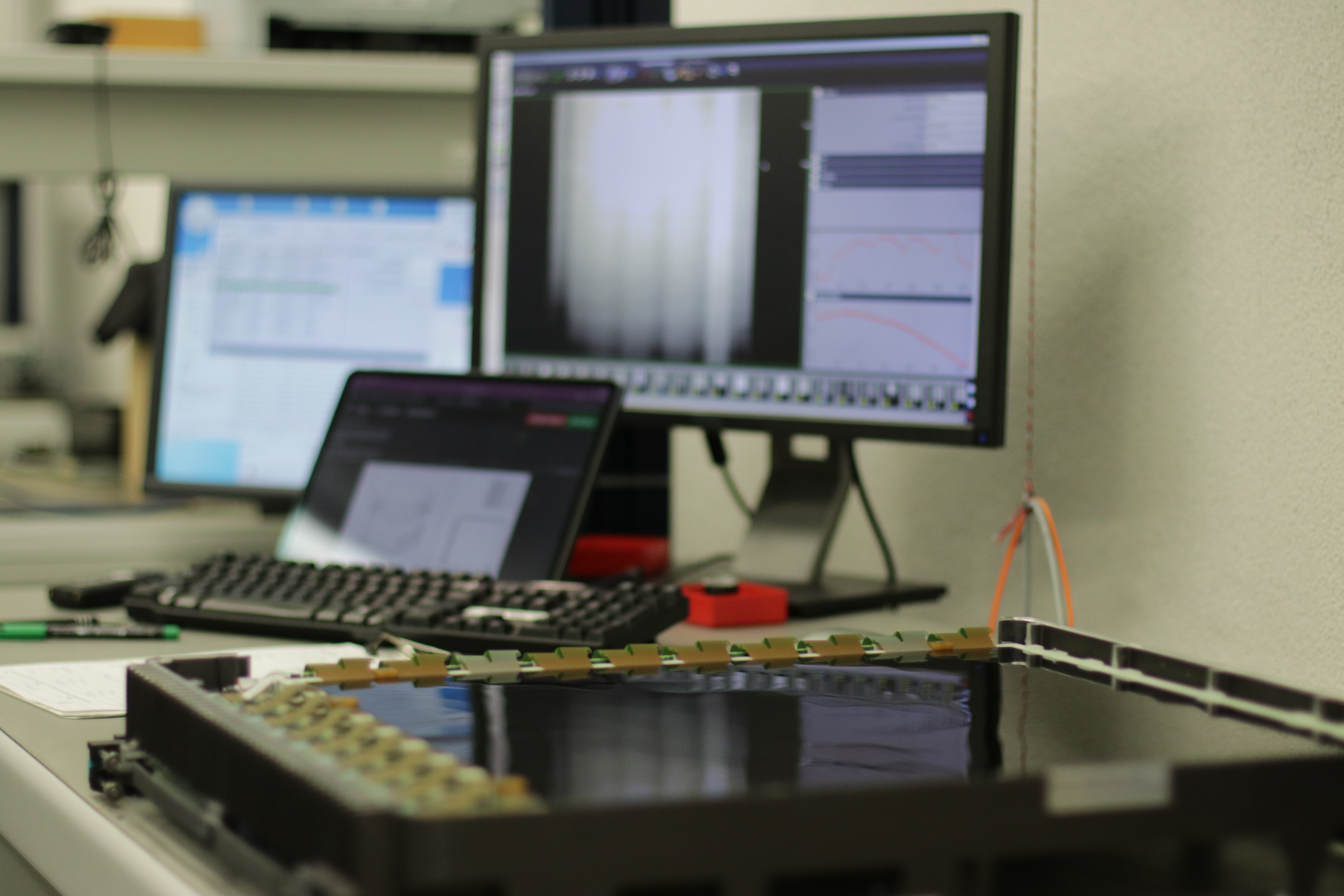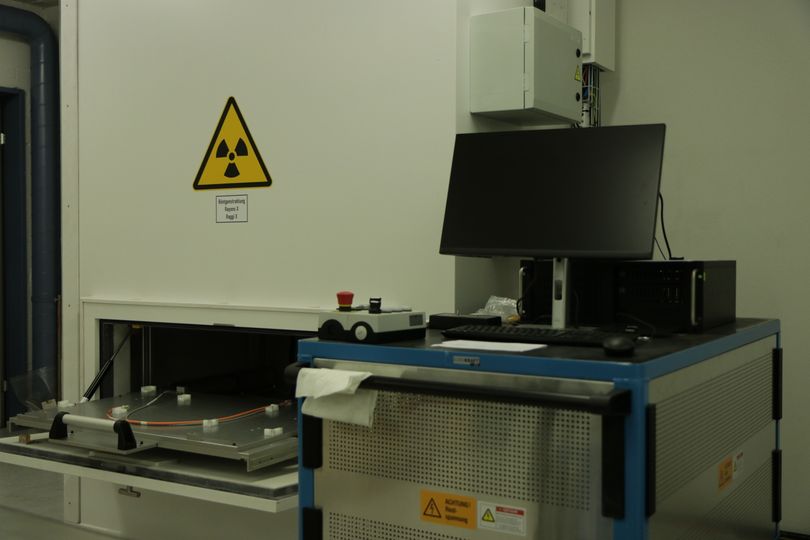 Factory Acceptance (FAT) Testing
Using the Factory Acceptance Test, our quality personnel validate the operation of each assembly, or device, and ensure that the customer's order specifications and all other requirements are met under real-world conditions.

Your manufacturer and 1-tier supplier of assemblies in Switzerland

With Cross Assembly Services from CrossTEQ AG, you benefit from our many years of experience and economic mindset as a manufacturer and 1-tier OEM supplier of assemblies and systems, and can rely on comprehensive assembly expertise and a secure procurement network consisting largely of regional suppliers.

Our core competencies

Our core competencies include the assembly and testing of electrostatic sensitive components, assemblies and devices according to specific customer requirements.

Our Team
We are a well-coordinated team of tinkerers and technicians who combine many years of experience, a nose for clever solutions and a high drive for efficient processes.

Our Customers
We offer Swiss OEMs in mechanical engineering, electrical engineering and medical technology a safe alternative to outsourcing production processes abroad.

Our Mission
At CrossTEQ AG we want to support Swiss technology providers in the development and implementation of their ideas and products and be a reliable partner close to them.

Our Experience
Together with our production partner Getronic Engineering AG, we draw on over thirty years of customer-specific experience in the certified final assembly and sophisticated medical technology quality assurance of large-area sensors for image acquisition.

Standards & Quality

We are committed to the ISO:9001 and ISO:13485 standard requirements and their practical implementation in all areas of our business.

Your advantages with Cross Assembly Services from CrossTEQ

Your delivery reliability stands and falls with final assembly: Experts are in demand! Secure your own reactivity now and let our assembly experts take responsibility for this last, important stage of product creation.
Streamlining processes

By outsourcing your component assembly and other tasks and production processes to us, you streamline your own business and remain agile.

Save resources

By entrusting us with the assembly of your subassemblies, you save your own resources in terms of personnel, infrastructure and technology and can instead deploy them more efficiently at key internal points.

Pragmatic and efficient

At CrossTEQ, we maintain dynamic staffing and production planning, efficient manufacturing processes, and short lines of communication with both our customers and our, or your, suppliers.

Maximum reactive and flexible

We build on secure sources and proportionate reserves and redundancy in material and personnel planning in order to be able to deliver to you on time and in quality, even for short-term assembly orders.