We are a tight-knit team of tinkerers and technicians who combine many years of experience, a nose for clever solutions and a high drive for future-oriented technologies. Our shared vision at CrossTEQ is to inspire the world with Swiss technologies and products that enrich people's lives while contributing to a future worth living.

Mission
---
We strive to support Swiss technology providers comprehensively in the development and implementation of innovative ideas and products and to be a reliable partner in their vicinity. In this way, we want to contribute to strengthening an independent, future-oriented Swiss workplace and its positive reputation at home and abroad.

All our activities and actions are based on three central pillars: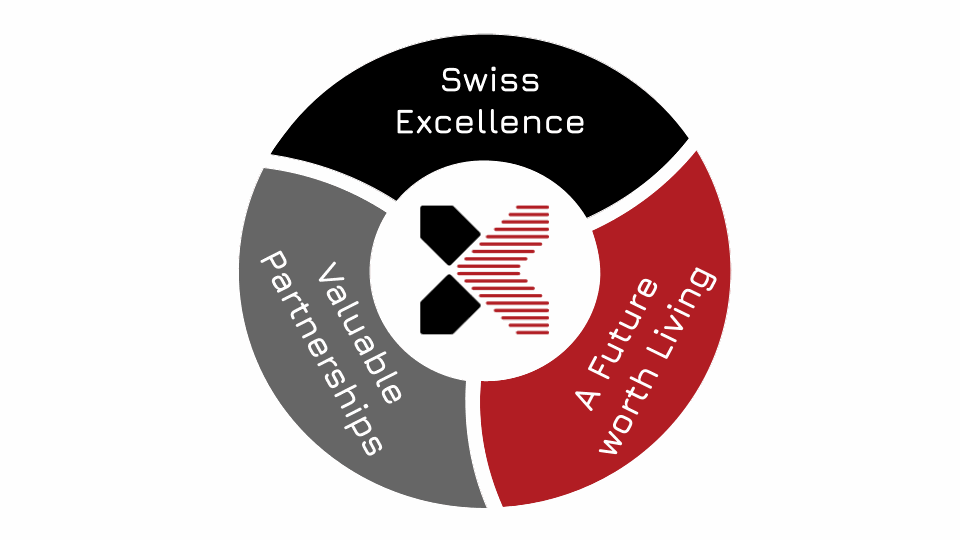 We are committed to a future that is worth living. We build on valuable relationships with all those who want to shape them with us and invest their trust, ideas and expertise in us. We measure our success by consistently delivering the highest Swiss quality and reliability.

We strive to meet the expressed as well as unspoken expectations of all stakeholders of our company - but especially those of our partners and employees. In an open and dynamic dialog, we want to challenge and sharpen our common understanding of quality on a daily basis and thus secure the basis for fruitful cooperation and sustainable success.

In this way, we would like to be able to competently support our partners with a clever workbench in all tasks of their product realization and guarantee them a reactive and stable service as their nearby partner in the region.

Von Tüftlern für Tüftler - Lesen Sie den TEQblog


Your idea in steady hands.