Kompetenzzentrum für thermoplastische Faserverbundwerkstoffe
Thermoplastic fiber composite


Individual configuration of fiber-reinforced high-performance plastics for outstanding properties and unique surfaces.

We specialize in thermoplastic compression molding and material design of high-performance fiber composites.

With Cross Composite we offer our partners individual 360° solutions for simple to geometrically complex lightweight components with specific material properties and unique surfaces.

Products & Applications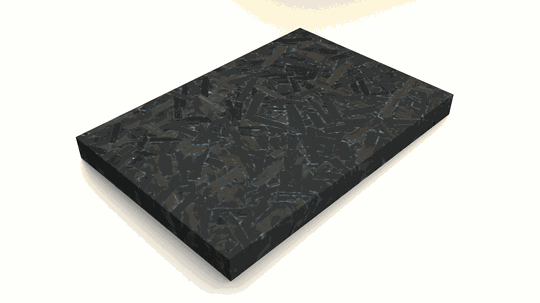 Plates
High-performance block material made of fiber-reinforced PEEK, PEI, PSU, PPSU or PES polymers.

Through intelligent material design and with the right production technology, we achieve optimal material properties and unique surfaces for your specific application.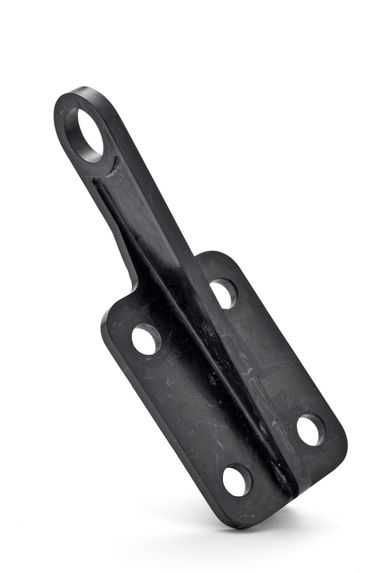 Why thermoplastic composites at all?

Where metals and plastics reach their limits is where our "High Performance Lightweights" are used, because:
Metals and plastics often only partially meet the performance requirements in high-performance applications.
Thermoplastic fiber composites, however, combine the best material properties of both material groups and convince with high performance under the most adverse conditions.

Cross Composite Compression Molding Technologies
---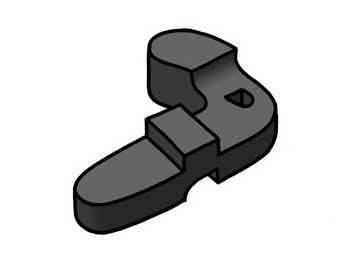 FOR READY-TO-INSTALL MOLDED PARTS WITH COMPLEX 3D FEATURES & INNOVATIVE SURFACES
x-NET Technology
Tool falling structural components

Best mechanical properties

Unique surface finishes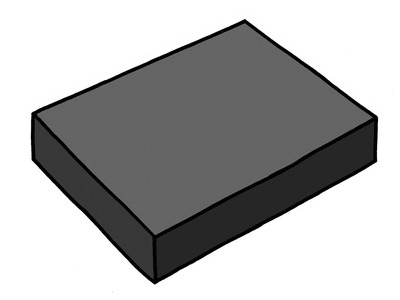 FOR PLATES AND BLOCK MATERIAL
x-BLOC Technology
Custom Material Design

Quick availability

Delivery in a few days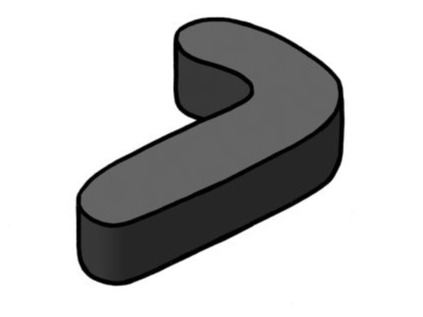 FOR SMART SEMI-FINISHED PRODUCTS

x-CONTOUR Technology
Geometry specific material design

Specific load paths & main directions

Multiple use of the shape possible
Why thermoplastic Compression Molding?
With our geometry-specific Formpress technologies, we combine for you the product design freedom from injection molding with the high strength and rigidity of fiber-reinforced plastics.
This might also interest you

---
Success stories with thermoplastic composite material from CrossTEQ

---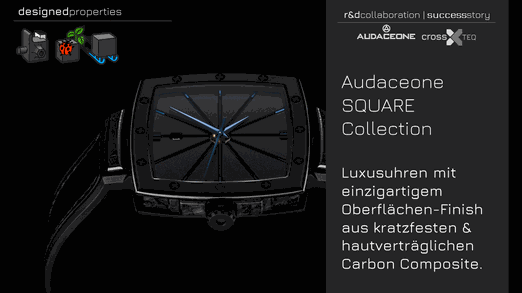 SCRATCH-RESISTANT AND SKIN-FRIENDLY WITH A UNIQUE SURFACE FINISH

Audauceone SQUARE Carbon Composite Watch Case from CrossTEQ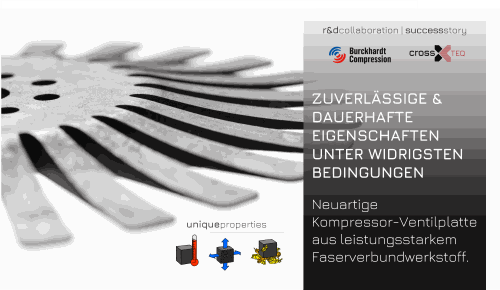 RELIABLE AND DURABLE MATERIAL PROPERTIES


R&D Collab: Compressor Valve Plate from CrossTEQ AG and Burckhardt Compression AG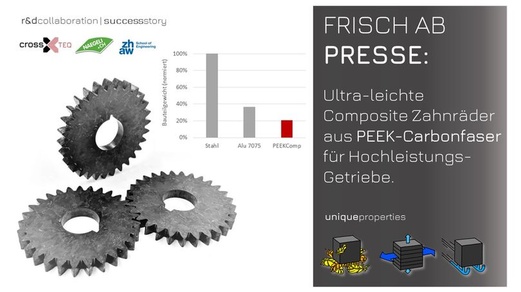 ULTRA-LIGHT WITH EXCELLENT TRIBOLOGY


CrossTEQ applications of high-performance carbon composite in mechanical engineering